By now you have probably heard about President Barack Obama shaking hands with Cuban leader Raul Castro at Nelson Mandela's memorial service earlier this week. That story has taken America by storm and every news outlet jumped at the opportunity to publish the infamous photo and the talking heads had plenty to say about it.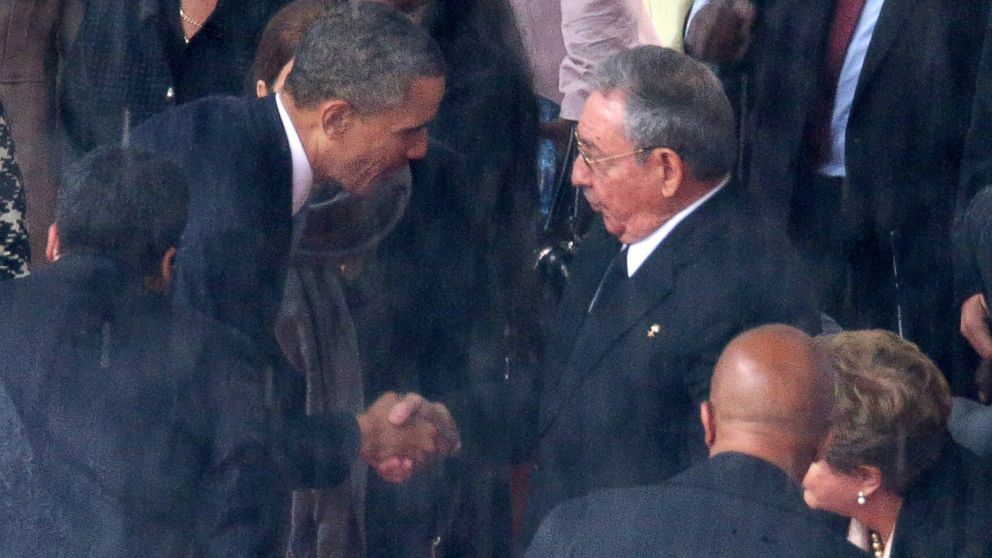 Photo credit: ABC News
It was the handshake that shook the world.
The Obama-Castro handshake lead me to think about how it was a Christian thing to do. Whether you are leaning to the right or left (politically, obviously), you have to admit it was a gesture that a Christian would go for. And no I am not just defending President Obama. Trust me, there are some things he has done that I do not agree with and have essentially disappointed me.
How many times have we run into someone who has wronged us and we've been cordial with them? It is not called being superficial, it's called being a Christian [unless it's being done with a malicious spirit]. Have you ever passed by someone you did not like and turned the other cheek or gave them a dirty look? It did not feel very Christ-like, right? Lord knows I have been there before in the past. Not a good feeling.
The Bible talks about loving our enemies--

Luke 6:35: "

But love your enemies, and do good, and lend, expecting nothing in return, and your reward will be great, and you will be sons of the Most High, for he is kind to the ungrateful and the evil."

I don't know about you but loving those who have hurt us is one of the most challenging things I have had to deal with. But it's in the Bible for a good reason.
Next time you see that person who wronged you extend your hand [or even go the extra mile and extend your arms]. I guarantee that gesture will shake the other person's world and even yours as well. Try it out. I dare you.
Be Blessed. XoXo